Hotels & Resorts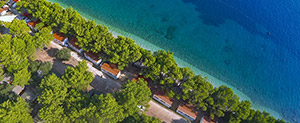 Special offers
By booking directly through our site, unlock a number of special benefits designed just for you.
View offers
Book now
Book direct to get best possible offers
Book now
Accommodation
TUI BLUE Makarska offers 179 accommodation units of different levels of comfort, from comfortable and elegant Standard rooms to luxurious and spacious Swim-up suites.
Standard and Superior rooms along with the Junior suites are available with direct sea view, partial sea view and mountain view, while all Swim-up rooms and suites are available exclusively with sea view.